We now have in house Progesterone testing!
This means we can get same day progesterone test results in under 2 hours!
Why do Progesterone Testing?
Progesterone testing aids in the timing of mating and caesarian section by tracking targeted hormone levels to indicate ovulation and whelping in dogs.
Much like humans, dogs can have fluctuating ovulation cycles and levels of hormones required for successful mating and pregnancy.
By monitoring the progesterone hormone levels during your dogs heat we can best time when to mate your dog, whether by natural mating or Artificial Insemination. By tracking hormone levels to best determine ovulation happens we can aid in greater success when attempting to breed your dog.
Progesterone testing can also aid in timing of whelping. This can be done either to know more accurately when your dog is going to whelp or to aid in the timing of caesarian section. By tracking progesterone hormone levels during the final days of gestation we can better determine when to perform caesarian sections to ensure the health and safety or both mum and pups.
When to do Progesterone Testing?
When trying to know when to inseminate your bitch, by either natural or artificial insemination, it is best to get an initial progesterone test and reproductive health consult done on the 4th day of your dog's season.
If you are unsure of when your dog started their season, book them in as soon as possible for a progesterone test and reproductive health consult. This will help us to approximate what day of their season your dog is on.
The Veterinarian or Trained Reproduction Veterinary Nurse will interpret the Progesterone test result and advise you of when to inseminate your bitch or when to come back to have further progesterone testing done.
By tracking the progesterone levels of your bitch over the period of her cycle we can best determine when ovulation occurs. This also allows you to better understand your bitch and her cycle for feature seasons and monitoring of her overall reproductive health.
If you would like to continue monitoring your dog's progesterone level at the end of her pregnancy to determine when she is likely to whelp, the best time to start testing is 58 days from the last insemination. This will allow us to time for either natural whelping or for caesarian section. The Progesterone levels will help give us a timeframe on when the dog is likely to whelp.
Progesterone testing for whelping should always be used in conjunction with monitoring your dog's behaviour:
Has she started nesting?
Is she producing milk?
What is her temperature?
Has she gone off her food?
Progesterone testing in conjunction with monitoring your bitches behaviour is important when trying to determine when your bitch is going to whelp.
Ultrasound can also be used to check on the health of the puppies during the final days of gestation. Veterinarians can use ultrasound to check if the puppies are comfortable or in distress. If the puppies are seen to be in distress the Veterinarian may recommend inducing labor or performing a caesarian section earlier than what the progesterone levels indicate. This is done to ensure the health of both mum and pups.
What is a Reproductive Health check?
A Reproductive Health Check is done early in your dogs season to ensure they are in the best health for mating and pregnancy. During a reproductive health check the Veterinarian will assess your dogs overall health and condition and assess a vaginal smear. This will ensure your bitch has the best chances of falling pregnant without increased risk of infection or other health issues.
How much does Progesterone Testing Cost?
With our inhouse machine we can offer Progesterone testing for almost HALF the price of tests performed to independent Laboratories and have the results in under 2 hours instead of within 12 24hours!
Call us today and speak to one of our friendly staff members to ask about pricing, our exclusive packages and offers, and to book in on (07) 4630 8399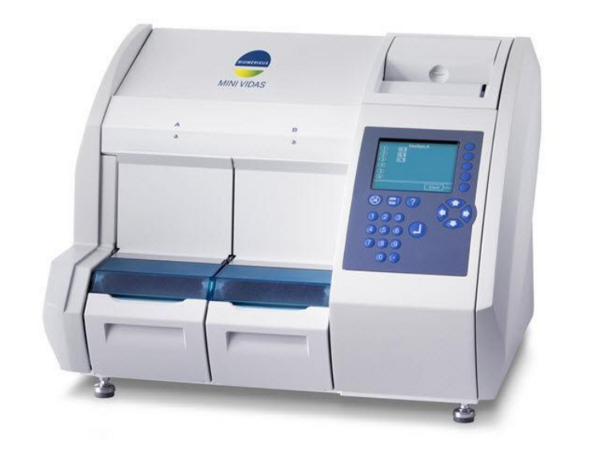 We offer our exclusive Breeders Repro Package to ANKC registered breeders and breeders registered to official Australian Kennel Clubs.
Our Breeders Repro Package includes:
Four in house progesterone tests
ONE Reproduction Health Check
TWO artificial inseminations (this INCLUDES a full semen assessment!!) OR TWO assisted insemination (excluding semen assessment)
ONE pregnancy Ultrasound
ONE pregnancy X-ray


The Breeder Repro package is available for one upfront payment of $520!
This is a saving of $187.50!
Call us today and speak to one of our friendly staff members to ask about pricing, our exclusive packages and offers, and to book in on (07) 4630 8399
Terms and conditions apply
Conditions apply. Offer is available to anyone registered with a ANKC. Not available to breeders only holding a BIN. Offer has no limit on purchase amounts. Services included in the package cannot be refunded or exchanged. Package must be purchased in full and cannot be paid off over time. Offer only available at Highfields Veterinary Surgery 22 Highfields Road, Highfields QLD 4352. Offer is subject to change. Package must be used within 6 months of purchase. Tests are restricted to the hours of 8am - 4pm Monday to Friday and 8:30am - 11am Saturday any tests conducted outside these hours will incur an afterhours fee. Package is not transferrable and is only applicable to ONE bitch.
Like what you see? Sign up online using the form below!